2CV and France
A love affair ...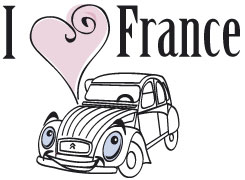 How was born "Route des souvenirs" ?
"Route des souvenirs" was founded in 2006 by Gilles Monod. The idea came from a desire to showcase France in an original and fun way to all the different people he met during his 25 years of export.

Located in the heart of the magnificient French Alps, near historical Chambery, "Route des souvenirs" is first and foremost about the complete restoration of all our Citroen 2CV. Since 2005, we had to buy 25 old 2CV to make 20 brand new cars.

Today, "Route des souvenirs" offers it's mythical 2CV fleet to families and friends, nature lovers and any type of group activities. You will discover a part of our history, culture, a douceur de vivre that you will bring back home.